Every year there are new food trends that enrich the culinary horizon and expand gastronomic boundaries. It's nice to try unusual products, make healthy changes in the diet and experiment in the kitchen, surprising guests. So, what is the most fashionable and relevant food this year?
Spicy Fennel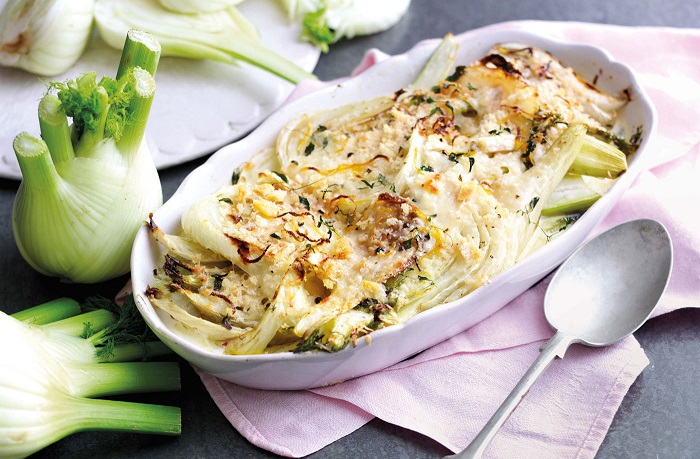 Sturdy white fennel bulbs with thick green stems and dill-like leaves are very popular in European cuisine, especially Mediterranean cuisine. Fennel has a crisp, juicy flesh and a pleasant anise flavor, so it is a good addition to appetizers. In Sicilian cuisine, for example, there is a popular salad with fennel, red onions, olives, orange and mint, dressed with olive oil and lemon.
Italians are fond of linguini (slightly flattened spaghetti) with oven-baked vegetables (fennel, pumpkin, eggplant, bell peppers, onion, garlic). English restaurants serve soup with roasted fennel, tomatoes, and shrimp, while Spanish gourmets grill small fennel tubers and smear them with almond salsa. Fennel supports gastrointestinal health and strengthens the blood vessels and nervous system.
Bright turmeric (curry)
In India, turmeric is called the "golden" spice because of its rich orange-yellow color, making dishes bright and festive. This spice has become very popular in the U.S. – it is added to green tea, smoothies, smoothies and salad dressings. Here's one – mix apple cider vinegar, turmeric, ginger, honey, scallions and sea salt and a dish will spark new flavors!
Turmeric is good with legumes, rice, vegetables, and soups. You can fry tofu or paneer in it, and how delicious chicken is if you coat it in a sauce with honey, mustard, and turmeric and bake it in the oven! Turmeric is even added to desserts, including dairy ice cream. In addition, turmeric is part of spices such as sabji masala, chikin masala, curry, and others. This spice, rich in iron, has powerful anti-inflammatory and anticancer effects.
Delicate hibiscus (karcade)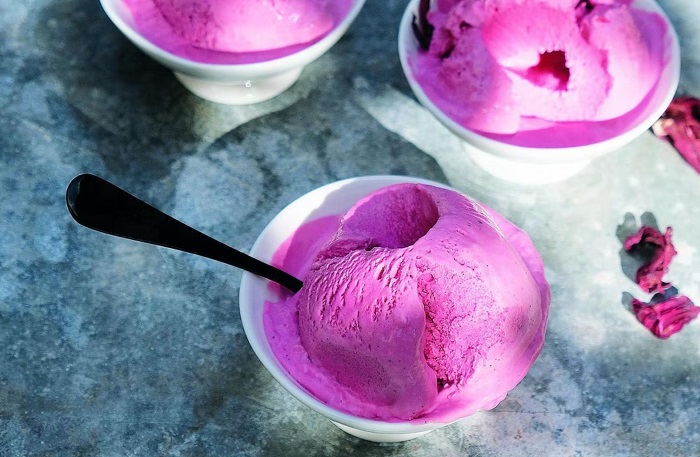 The beautiful flower hibiscus is known to us as hibiscus tea with pleasantly sour notes. However, not every hibiscus is edible. The edible variety is called Rosella (Sudanese Rose), and it is now at the height of its gastronomic popularity. If you think its culinary use is limited to drinks, you should try yogurts, jams, ice cream and hibiscus fruit ice. Carcade is used to make marinades, chutneys, toppings for tortillas, sauces for meat, cheese, rice, vegetables, and salads. The infusion is added to baked goods to achieve a beautiful pink color. It is rich in antioxidants and is reputed in many Arab countries as a cure-all for all ills.
Tart matcha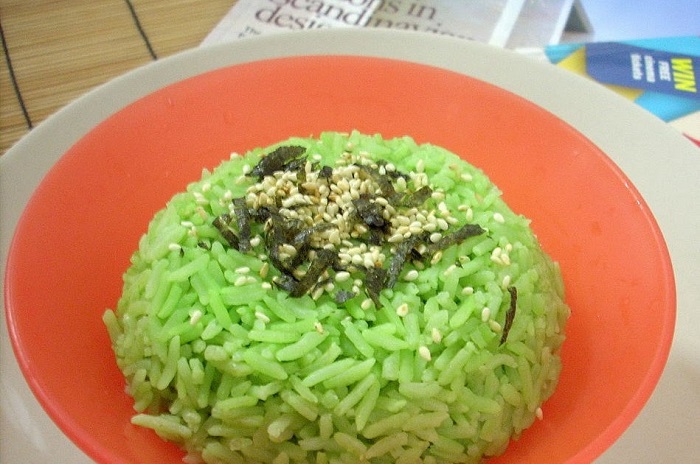 Many supporters of a healthy lifestyle give up coffee and replace it with healthier alternatives. That's why matcha tea is breaking all records in popularity. It is appreciated not only for its unusual and beautiful way of preparation (the colorful brush with bamboo teeth is very impressive), but also for its miraculous properties. Matcha contains less caffeine, but it invigorates much better and has a milder effect on the body. In addition, this tea energizes, improves memory and thinking functions, helps burn calories and relieves nervous tension. They make delicious drinks with lime juice and lemongrass, make lattes and cappuccinos with plain or vegetable milk, make muffins, macaroons and cakes and add it to custard and other desserts. Matcha powder is also added to marinades, rice sauces, pasta, and risotto.
Natural Energy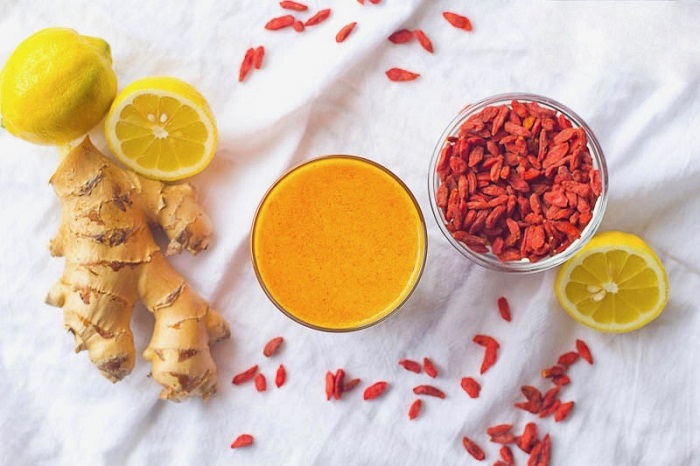 The world is moving away from harmful energy drinks full of chemicals and sugar. They have been replaced by healthy energy drinks that contain adaptogens, herbal ingredients with a tonic effect that help recover from stress and reduce fatigue.
The most famous adaptogens – ginseng, goji berries, turmeric, eleuterococus. The composition of modern energy drinks can also contain vitamins, minerals, fiber, probiotics and plant root extracts. Very popular is the "Free rain" line of carbonated drinks with additives of Siberian ginseng, poppy and ashwagandha, a useful Ayurvedic plant from India.
Here is an interesting recipe for an energy drink you can make at home: put 2 tbsp grated turmeric root (or 1 tsp powder), 1 tbsp chopped fresh ginger, the juice of an orange or lemon, 1 medium carrot, 1 tbsp honey, a pinch of black pepper and 2 cups coconut (or plain) water in a blender. Whisk the ingredients until smooth, strain and drink with gusto. Cheerfulness throughout the day is guaranteed!
Versatile Mushrooms
Mushrooms are on trend right now because of their high protein content and culinary versatility. Not only can they be boiled and fried. Yes, mushroom soup, julienne and fried potatoes with mushrooms are beyond competition, but there are more interesting dishes. Mushrooms are good as a meat alternative in a sandwich, they can be stuffed with cheese or simply fried in sesame oil with soy sauce, honey and rice wine. Pasta and risotto with mushrooms, chicken-mushroom muffins and crispy baked mushrooms in batter are delicious. Some types of mushrooms can be cooked to resemble cured meat. You also haven't tried natural dried mushroom chips and mushroom tea…
Sour-tart yuzu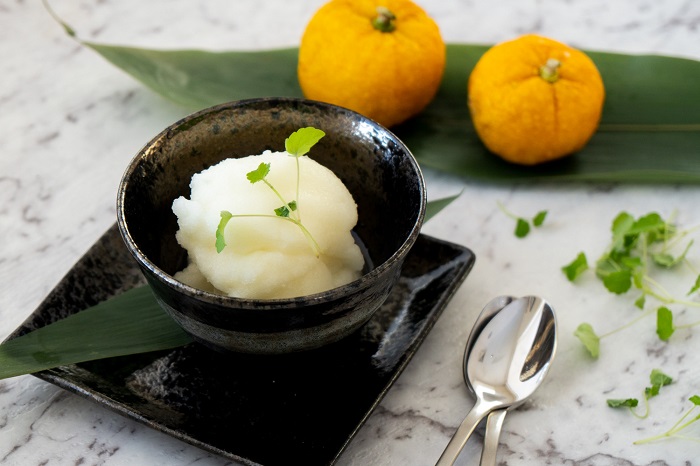 Yuzu is an exotic tangerine-sized citrus that grows in Japan, Korea, and China. It tastes like a mixture of lime and lemon, but a little sourer and with pine and floral notes.
Chefs around the world have fallen under the allure of yuzu and integrated it into their recipes. This spice is a classic addition to miso soup, noodles, meat and fish dishes. Yuzu is the base of the traditional Japanese ponzu sauce, which also includes dried fish flakes, seaweed, rice wine and rice vinegar. It is served with sashimi, meat, seafood, noodles, dumplings, vegetables, or even soups!
Yuzu cedar has a subtle flavor and aroma, and is sprinkled on salads and desserts. Frozen yuzu fruit is used for slicing and garnishing fish dishes, and its juice is used to mix alcoholic beverages and tea. In the East, yuzu is believed to strengthen the immune system and protect against the flu-a nice bonus!
Zero-waste production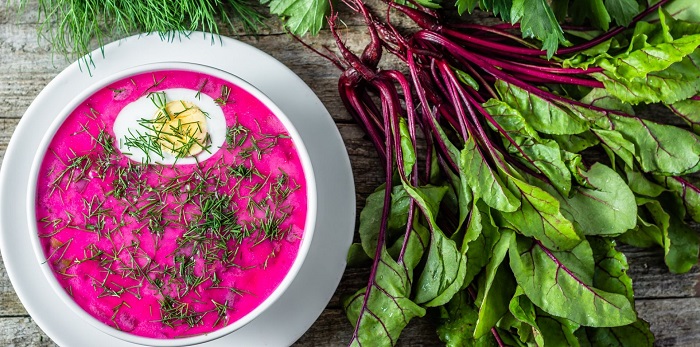 Another trend is zero-waste cuisine, where all parts of plants that used to be thrown away are used for food. Broccoli and cauliflower stems are suitable for vegetable broth, tender radish tops make tangy salads, and beet tops are indispensable in borscht. Vegetable cake after the juicer can be used for soups and cakes, and the fruit cake – for pastries and pancakes.
From the boiled "tops" cook mashed potatoes, added to fillings for pies and soups, pre-fried chopped greens in butter. Fennel stalks are diced and stewed or boiled with vegetables, while sweet pea tops are fried with cheese and served with omelets and toast. The green parts of horseradish, radish, beans, turnips, turnips and rutabagas are not good for salads, but if you boil them, you get a real delicacy. You can use hard stems of dill and pet-rushka in broths and pickles, chop them into a puree and freeze, dry them and grind them into powder.
Don't rush to throw away coffee grounds – they're a great natural body scrub. Don't part with the used tea bags either – cool them down and keep them on your eyes for 10 minutes to relieve fatigue. Even banana peels come in handy: in Asian cooking, for example, they are fried to make a dish that looks like eggplants.
Homemade pasta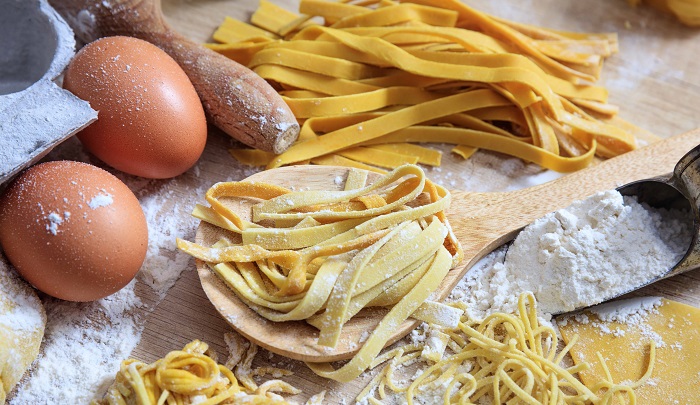 At first everyone was into baking bread, but now they are interested in making pasta. However, this is the norm for Italian housewives. If you try fresh, homemade pasta at least once, you won't be able to eat store-bought pasta anymore, and with special appliances, it's not time-consuming. And although pasta in Italian restaurants is made exclusively from semola durum wheat flour, which is hard to find in other stores, you can replace it with whole-grain flour.
Hot chili
Lately there has been a growing interest in chili peppers – perhaps due to the growing popularity of Mexican cuisine? New varieties and new dishes are appearing… The Blanco chile looks a bit like the Bulgarian one, so Mexicans often stuff it or fry it in beaten eggs. The fruits of chiltepin peppers surprisingly resemble tiny cherry tomatoes-the flavor burns with their spiciness, but quickly fades away. And then there are jalapeño, habanero, serrano, chichito peppers and many others. They can be added a little at a time not only to sauces, but also to any dish, including drinks and desserts, to enliven and diversify their flavor. Plus, chili lowers cholesterol, burns fat and strengthens the heart.
New culinary trends help you get rid of the kitchen routine and change your approach to cooking. Now you have a lot of ideas, all you have to do is put them into practice and enjoy the delicious results!